FireRing Studio is a Brazilian indie game studio that develops unique survival horror games for PC and consoles.
We are developing the next generation of horror games focusing on survival, FPS and exploration.
Our goal is to create terrifying and frantic experiences like we always wanted to play.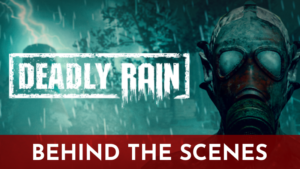 "Deadly Rain" is an indie wave-based survival horror game inspired...
Read More
FireRing Studio's terrifying game, Deadly Rain, is now available on...
Read More